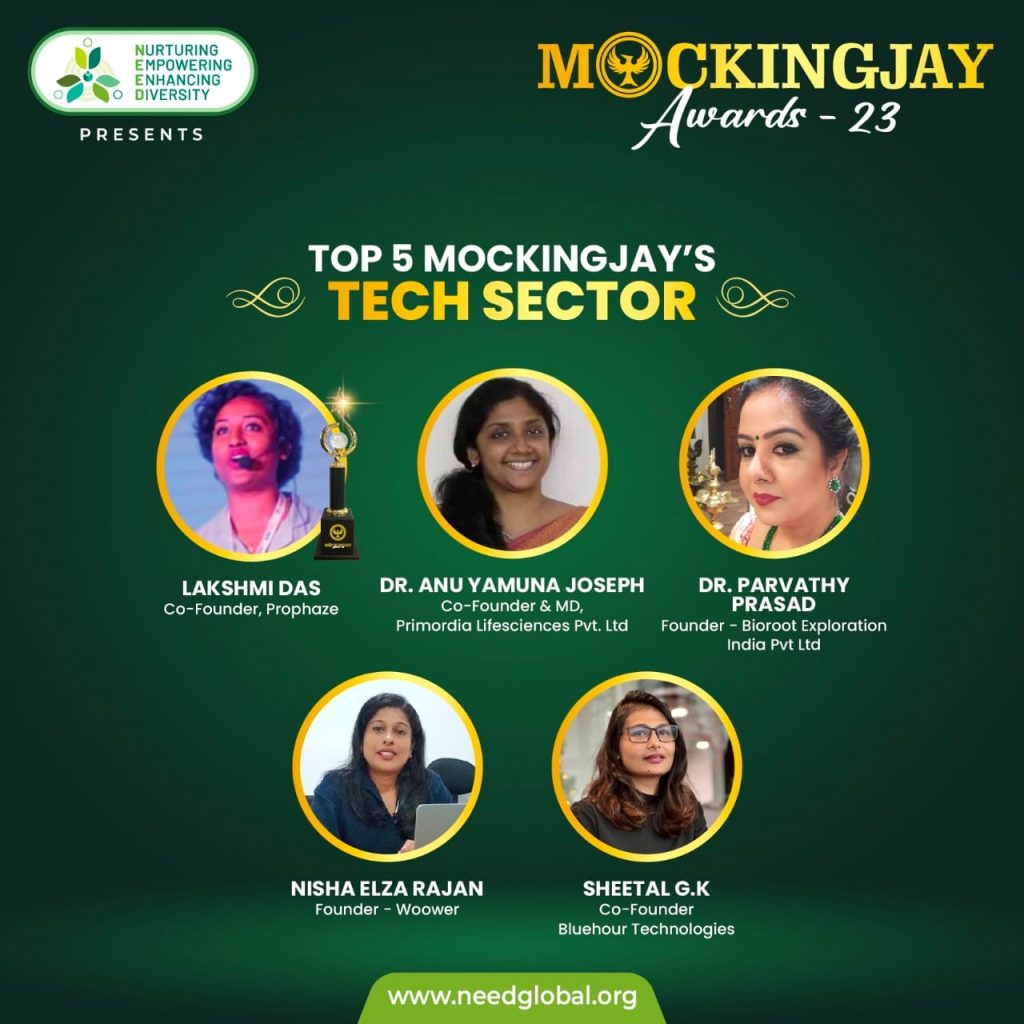 MOCKINGJAY AWARDS
SEPTEMBER - 2023


Heartiest Congratulations from the NEED Global Foundation!
I trust this message finds you in jubilant spirits.
It is with boundless joy that we extend our warmest congratulations to you for being among the Top 100 Mockingjays.
Your remarkable accomplishment stands as a shining testament to your dedication, brilliance, and unwavering commitment. The journey you have undertaken and the milestones you have achieved are an inspiration to all who aspire to make a difference.
You have not only excelled but have also become a beacon of empowerment, diversity, and leadership, embodying the very essence of the Mockingjay theme. Your success resonates deeply with the heart of our event, which celebrates not only achievements but also the journey, the challenges overcome, and the transformative impact made.
Your achievements are a testament to the heights that can be reached through dedication, passion, and a willingness to embrace innovation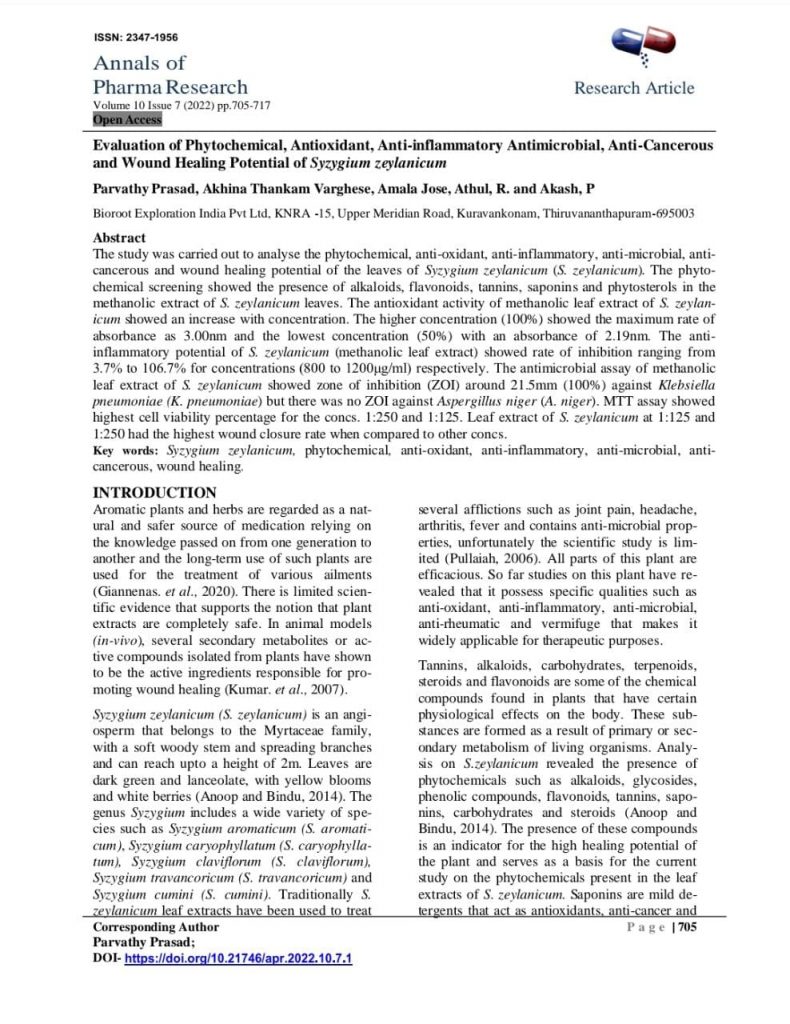 PAPER PUBLICATION - 2022

(IMPACT FACTOR- 5.09)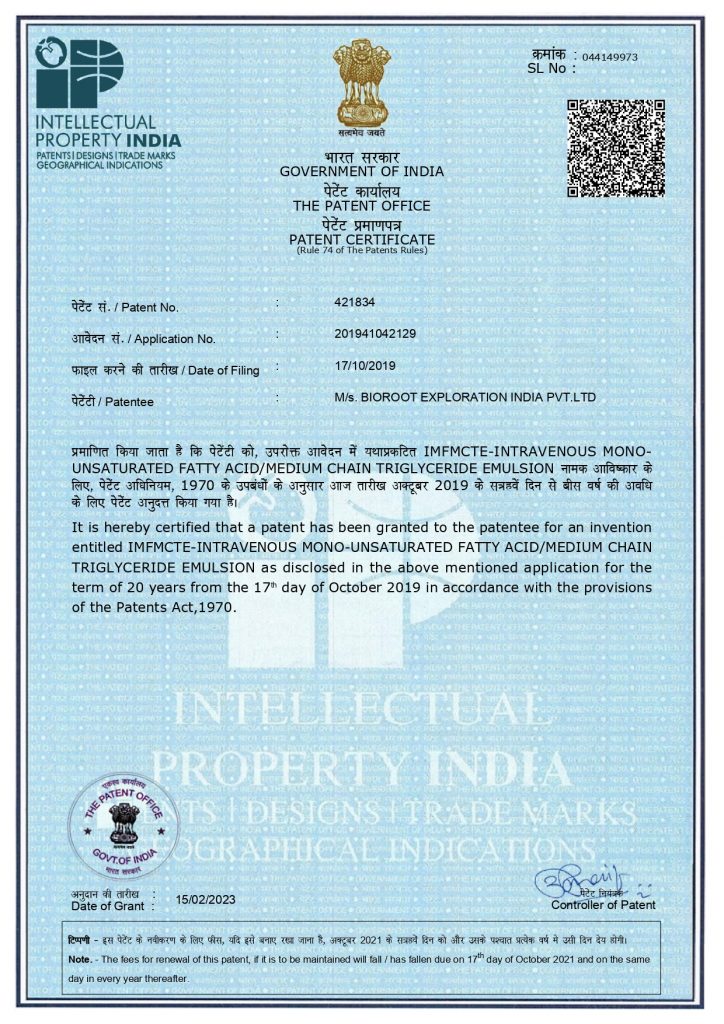 PATENT APPROVED FOR PARENTERAL NUTRITION FEBRUARY 2023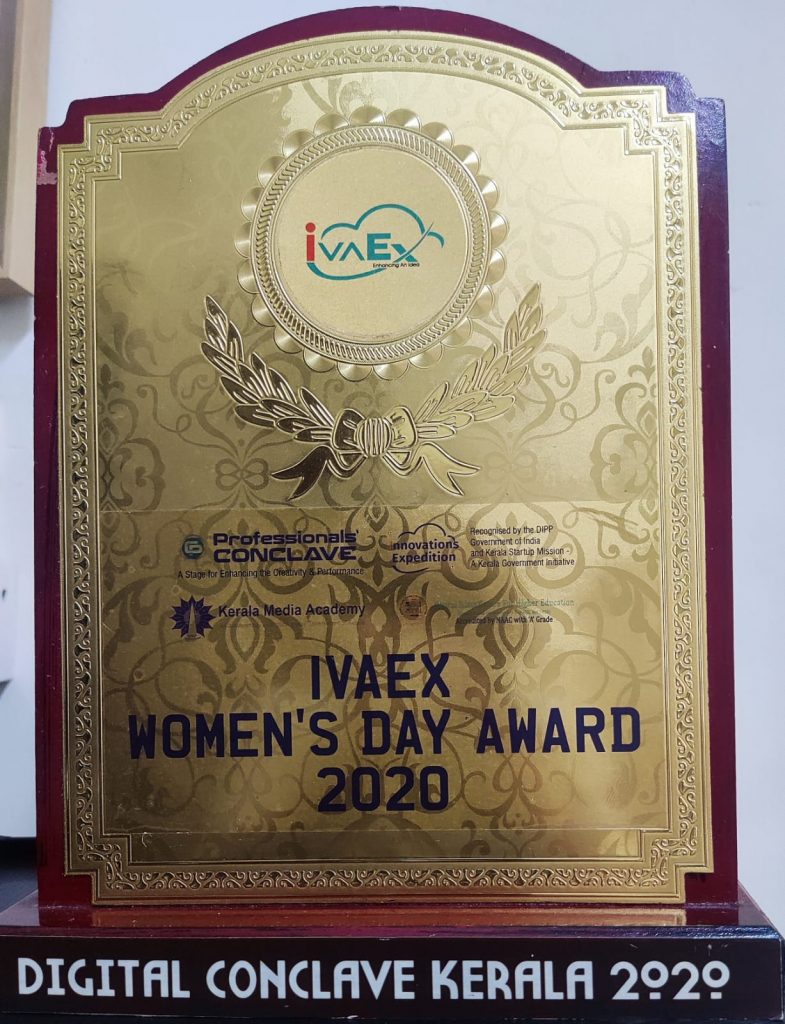 IVAEX WOMEN'S DAY AWARD 2020
"Biology Is The Only Science In Which Multiplication Is The Same Thing As Division"
K S U M-




IDEA GRANT




(2LAKHS)




AWARDED




Kerala Startup mission innovation Grant Winner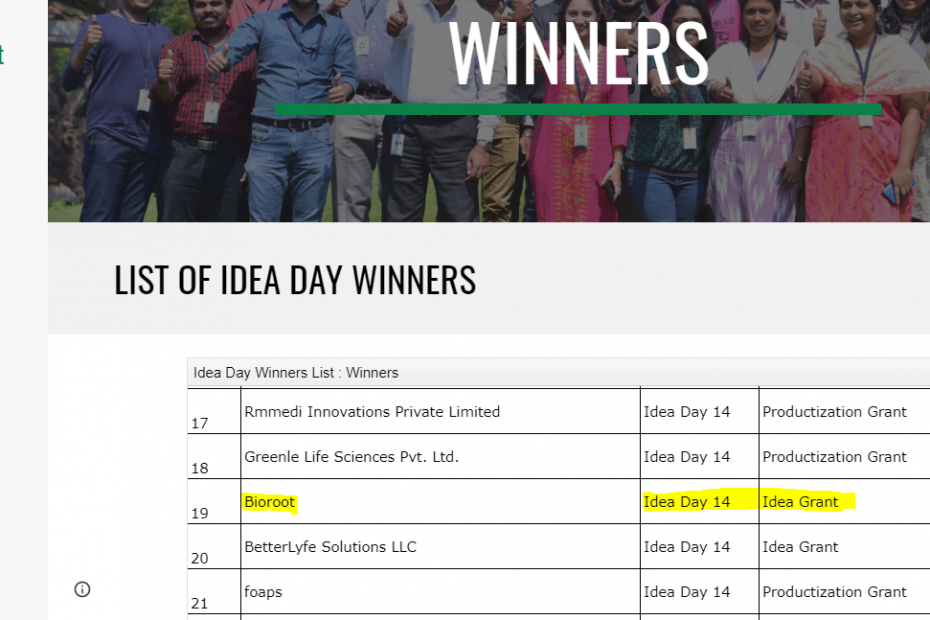 BIRAC
IGNITION
GRANT
(50LAKHS)
AWARDED
DBT Funded BIRAC Big Ignition Grant (2019) of Rs 50 lakhs, Awarded to Bioroot Exploration India Pvt Ltd
Memorandum of understanding
Memorandum of understanding
Memorandum of understanding
MEMORANDUM OF UNDERSTANDING
Memorandum of Understanding between Bioroot Exploration India Pvt Ltd and Dept: of Biological Science, THE AMERICAN COLLEGE MADURAI.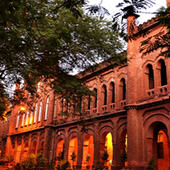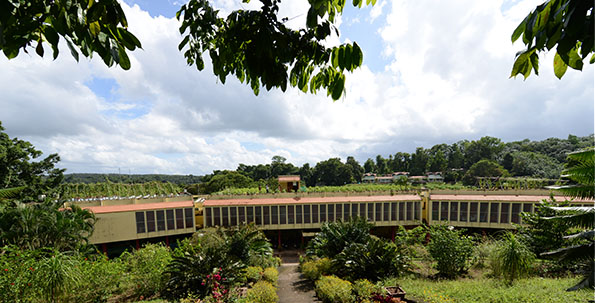 MEMORANDUM OF UNDERSTANDING
Memorandum of Understanding between Bioroot Exploration India Pvt Ltd and Jawaharlal Nehru Topical Botanic Garden and Research Institute
"Although Nature needs thousands or millions of years to create a new species, man needs only a few dozen years to destroy one"
INDIA - JAPAN SCIENCE & TECHNOLOGY SEMINAR
DECEMBER-2021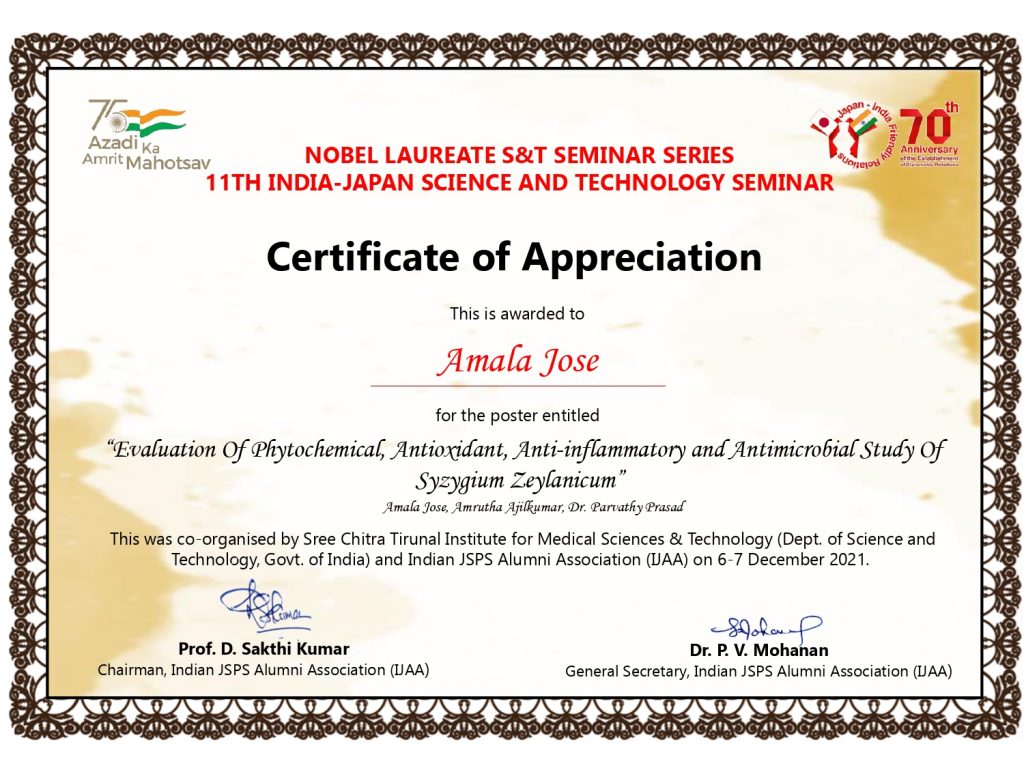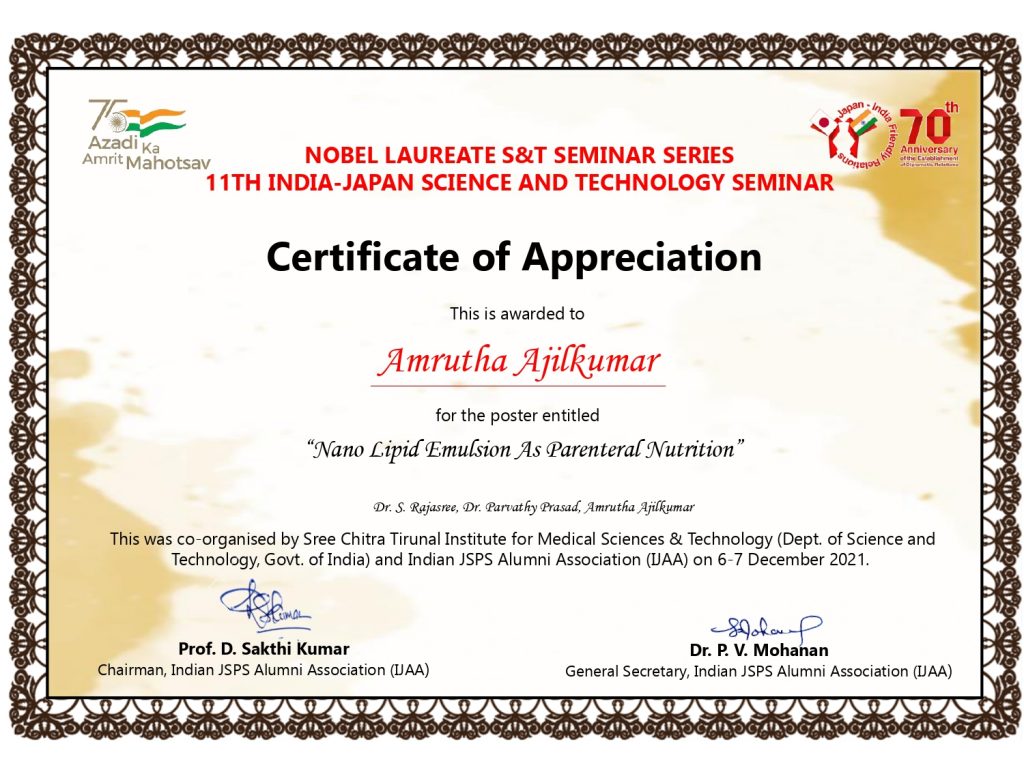 Here for you
+91 751 044 4482
+91 977 873 9414
+91 471 272 3535
Where to find us
Kairali Nagar, KNRA-15, BLOCK-A, Upper Meridian Road, Kuravankonam, Kowdiar P.O, Thiruvananthapuram - 695003, Kerala